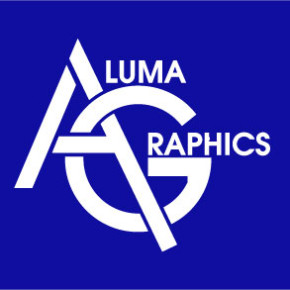 Posted by admin-alumagraphics 12. 14. 16 8:43 am
For over 40 years, Aluma Graphics has been committed to providing our clients custom Functional Identification Products with short lead-times, outstanding quality, competitive pricing, and industry leading customer service.  As 2016 comes to a close, we are excited to begin another chapter to our story of commitment, quality, and value.  Effective December 9th, 2016, Randy Kearby, a 23-year veteran of Aluma Graphics, has been hired to serve as the new General Manager of Aluma Graphics.
Randy's experience, leadership, and vision are poised to take Aluma Graphics to the next level in the production of custom labels, decals, nameplates, and specialty identification products manufactured to our client's exact specifications.  In addition to our existing capabilities, Randy will be expanding our products to include large-format waterjet cutting, plasma cutting, CNC routing, metal fabrication, and more.
Over the coming weeks, Randy and his team will be leading out in connecting with you, our customers.  We value your business and want to give you the opportunity to provide the feedback that will help us continue to improve our services during this transition of renewed focus.
We appreciate your business and look forward to the opportunity to continue providing you with the quality products Aluma Graphics is known for.  If you have any questions, or would like more information, please do not hesitate to reach out to us.  We look forward to hearing from you.